Environmental pollution is getting more and more serious, natural disasters occurred frequently, make more and more people wear masks to reduce the respiratory infection, also let more and more people and enterprise to enter the mask industry.
Following information is about three kinds of hot sales products related to mask, hope can give some idea on the mask making for people who are interested in.
The first one: Automatic Respirator Making Machine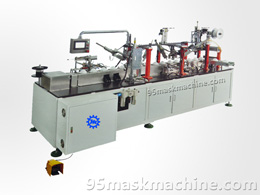 With manual loading of the finished cup mask body onto the holder, the subsequent working process will be carried out automatically by the machine from nose wire pasting, logo pad printing, head-loop welding, hole punching to the finished cup mask discharging.
The Second: Automatic Fold Mask Making Machine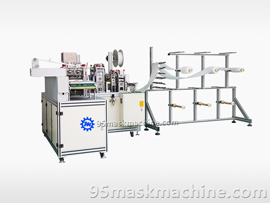 This mask machine which is used for folding mask blank production, uses ultrasonic principle, weld PP non-woven, active carbon and filter material in 3~6 layers, put in the nose wire, then cut it into the form customer required, it can produce all kind of shapes with the customer's requirement; with different standard material, the masks this machine produced can reach standard of FFP1, FFP2, N95 and so on.
The Third: Blank Mask Making Machine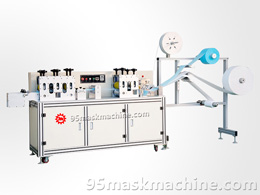 The Blank Mask Making Machine produces non-woven face mask blank body automatically from raw material feeding to inserting, sealing and cutting nose wire, and then to pleating, sealing and cutting non-woven fabric to finished mask blank which will be counted and collected on conveyor.