The traditional N95 respirators production process needs a large number of workers in type glass production process. It's difficult to control the quality and need high requirement of the master switch machine. In the process of communication with customers across these problems, after a long time of development and improvement of the existing machine, HT Tech Machinery gradually launched many production plan which corresponding to upgrade machine, automatic and semi-automatic equipment instead of manual equipment.
HT Tech Machinery is introducing full-automatic respirator mask machine. It's a professional manufacturer in automatic ultrasonic equipment for over 20 years. we can offer full automatic equipments for medical face mask, Fold mask, respirator mask and other non-woven masks, has been provided whole production line of masks for many domestic and foreign enterprises, and got an good reputation in this industrial.
Recommended Equipment
The first one: Automatic Respirator Making Machine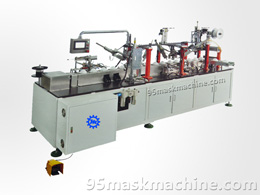 With manual loading of the finished cup mask body onto the holder, the subsequent working process will be carried out automatically by the machine from nose wire pasting, logo pad printing, head-loop welding, hole punching to the finished cup mask discharging.
The Second:Auto Mask Elastic Welding Machine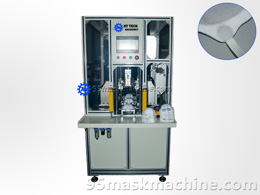 Auto Cup Mask Elastic Welding Machine: auto elastic band welding, strong ultrasonic welding effect, adjustable elastic band length, adjustable speed, high quality spare parts and compact design, suitable for all kinds of dust respirators.
In short, choose automatic mask and respirator machines is a good and neccesary way to save labor cost and raise the production efficiency, also very easy way to control products quality.